IZZYsprawled in her lawn chair, holding hands with Mark and trading gossip about the latest acquisition of the local polygamist, while they waited for the sheriff. Rolex, Izzy's bay-and-white paint, and Sally, Mark's long, tall buckskin mare, were saddled up and tied to Mark's trailer.

At ten a streamer of dust on the horizon announced the arrival of the local constabulary. Smudge Iverson was already red-faced and out of breath as he lowered his considerable heft from the county's old stock truck to the ground. He'd brought along one of his three deputies, a scarred and wiry Cree named Fenton Welch. Their horses stomped in the rack, eager to get out and get on with it.
"Porta," the sheriff rasped, apparently unwilling to waste any additional effort to shake hands. Mark had told Izzy that Iverson informed him in their most recent professional conversation that he was no different than his constituents in the matter of their position on Washington D.C. and its most visible presence in the Breaks, the Bureau of Land Management.

"What did he really say?"
Mark shrugged "We don't need your kind here."
"Does he mean Rangers? Or Italians?"
Mark shrugged.
Izzy watched Smudge examine her in a guy way, chest first, then crotch. Then he looked again, in reverse order. "Hey, Smudge . . . ." She resisted the temptation to ask him if he'd like her to turn around so he could check out her ass.
"Izzy," Iverson rasped, ignoring her to deal with Mark. "What's this, Porta? You bringin a date to a body search?"
Despite herself, Izzy laughed. Everyone in Hilger County knew that she and Mark were doing more than sniffing around each other. After all, they were high-profile individuals—Izzy resented because she inherited a big spread in a part of the world where there wasn't enough ranch to go around for even the male heirs of these old families, Mark reviled because he worked for the land-grabbing socialist government that was trying to confiscate their property so rich liberals on the Coasts could have even more playground in the Big Empty.
"She's here in an official capacity," Mark told the sheriff.
"Welch will take all the pictures we need," Iverson rasped. "You know we cain't take no civilians along."
She went to her saddle bag and came back with her badge. The BLM office in Lewistown had issued the shield to her after Mark convinced his bosses that her knowledge of the Upper Breaks qualified her to be sworn in on the Castel case as a special deputy ranger.
"Ain't no civilians round here," she said. Iverson took the badge and poked it with what seemed to her an unwholesome gesture
"Well, fuck me and the horse I rode in on."
Izzy tapped her index finger on her lips. "Um, how about just the horse?"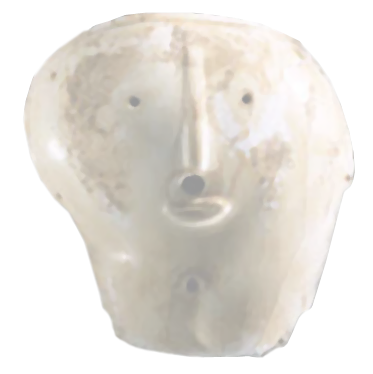 website and excerpt copyright © 2015 Bill Vaughn